ABOUT GREENERY MARKET
For 20 years Alana was a hair designer and due to a rare disease developing inside her spinal cord, called Syringomyelia, she sold her spa business. Feeling useless, she was searching for something she could do artistically, that wouldn't be physically demanding. That's when she found floral designing and wreath making. She creates when she can, gives us the inspiration and I try to take care of the rest.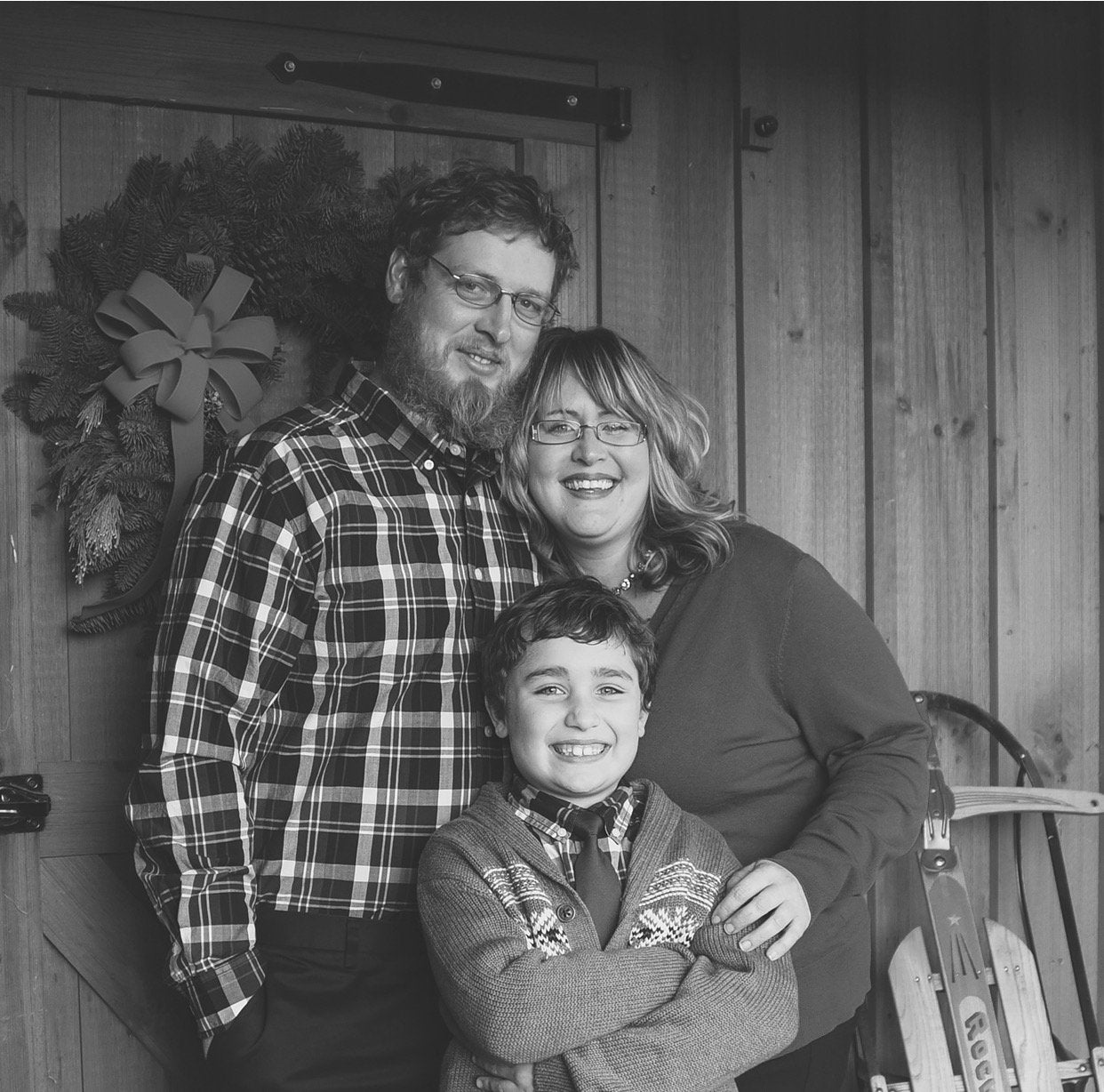 HOW DID WE GET HERE?

Alana was always struggling to find high quality and unique items to add into her designs. In March of 2019, this challenge of hers led to me to building a website and offering floral supplies. In a little over two years i am so grateful to say we have mailed over 75,000 products to creative designers and decorators. Some days it blows my mind the love and support you have given us all.

Up until December 2020, I worked at Alana's families nursery and greenhouse full time. Basically I worked with living plants during the day and came home to work with artificial flowers and faux plants at night. I'm excited to say that this past December I purchased a commercial space in New Stanton, Pa and will now be sending happy mail of artificial flowers and greenery full time. If you are local to us, you will now be able to pick up your order. It has certainly been a team effort of learning and growing, We have even been teaching our son to pack boxes.
We hope you enjoy the website. Please let us know if there is anything we can help you with. Customer service is very important to us and we hope that shows.
Our favorite part of this journey is getting to know our customers. You can reach me anytime at info@greenerymarket.com

Thank you from the bottom of our hearts.

From our home to yours,
Bill, Alana, and Kaden
SYRINGOMYELIA AWARENESS
If you or someone you love has been diagnosed with syringomyelia, please reach out to us. Alana would love to help recently diagnosed SM patients and their families. She has spent 12 long years researching and studying thing crazy disease. She always says she will never forget the day she said to the Dr "syringo-what???"
It's not easy living with a rare, debilitating, disease and having the friendship and help from someone who understands can really help. She would love to help in any way she can.Having any invisibile illness comes with a very challenging list of tough things to handle. Sometimes just having someone to reach out to can make all the difference. Don't take your health for granted friends, you never know what tomorrow will bring!